827INK is pleased to announce the second round of rare prints and originals to be released.
Below is a small sample of the work that will be available
Friday, September 22nd at 12pm PST
.
This month you will find many hard to find pieces from Sylvia Ji, Audrey Kawasaki and Erik Jones.
Please be aware that in some cases there are only one of each print.
There will be a limited pre-sale available so please don't hesitate to contact us directly so we can help you get what you want.here
415-595-1249
Ryan@827ink.com
Some of Sylvia Ji's artist proofs we are releasing were printed at two different sizes, the original edition and another for the "La Catrina" box set. Please be sure to check the measurements of the print you are purchasing.
They
do not
come with a certificate of authenticity unless otherwise noted. Further details can be found at
827INK.com
Black Domina- Box set size
Price: $250
Image size: 10"W x 10"L
Paper size: 12"W x 12"L
Audrey Kawasaki framed and unframed work.
We will have a selection of framed and unframed prints available.
Due to the fine quality of the framing we will not offer these particular pieces unframed.
Available works can be seen here.
Migawari
- Framed
Image size: 15" x 19"
$500
Also available are
Erik Jones
' original painting "Sugar" and one copy of his limited edition print "The Dipped Seeker"
"Sugar"
17"x17" colored pencil, acrylic, wax pastel, artist tape (white) on Rive bfk paper mounted to panel
$1,600

"The Dipped Seeker"
Limited edition set of 100 prints
18"x24"
printed using archival Epson HDR inks on a 300# Italian produced cold press paper with hand deckled edges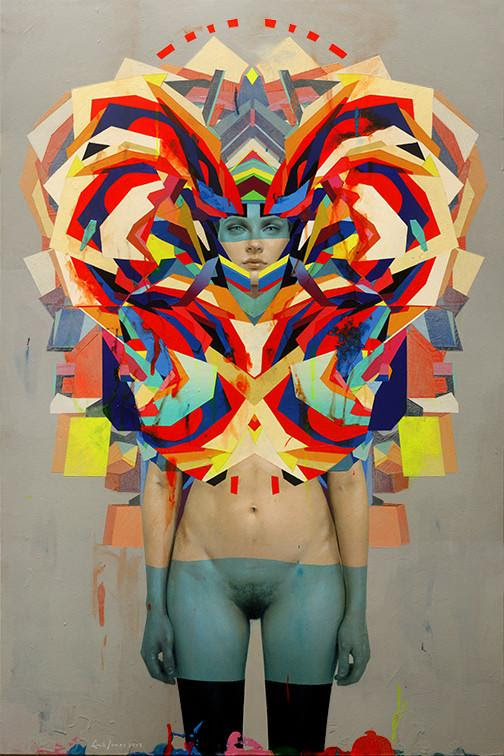 Thank you for your time,
Ryan
-827INK