827INK is pleased to announce the release of some very rare prints.

They will be available this upcoming Monday, August 14th at 12pm PST.

Over the next few months we will be releasing rare original edition, artist's proofs and original paintings from artist Sylvia Ji as well as other amazing artists such as Audrey Kawasaki, Jonathan Viner, Erik Jones, and Sarah Joncas.

Each month we will send out an email highlighting the work we think you will be most interested in. This is a rare opportunity to acquire one of the pieces you've been trying to get for years. We would like to see these prints in the hands of collectors and fans, not Ebay resellers.
If you have been purchasing from 827INK for years, please don't hesitate to contact us directly so we can help you get what you want.

This month we will be releasing the following signed artist's proofs. They do not come with a certificate of authenticity. Further details can be found at 827INK.com

Calendula
Price: $200
Image size: 10"W x 10L"
Paper size: 12"W x 12L"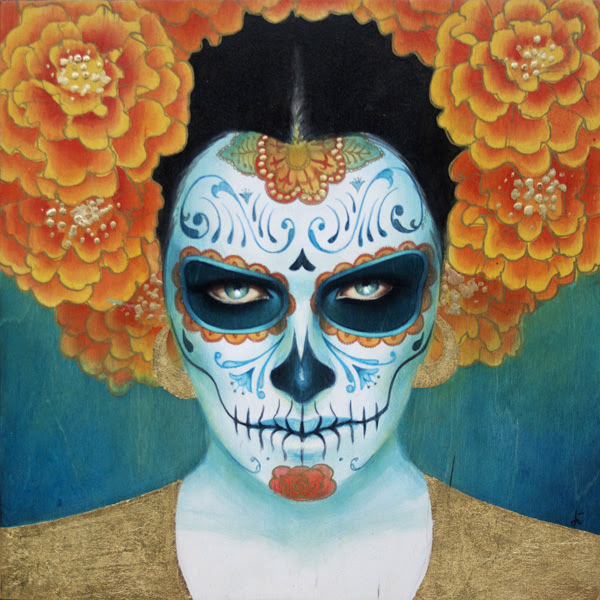 Serape Grey
Price: $150
Image size: 12"W x 12"L
Paper size: 14"W x 14"L



Mission Otomi
Price: $200
Image size: 16"W x 16"L
Paper size: 18"W x 18"L



Calavera Azul
Price: $250
Image size: 10"W x 10"L
Paper size: 12"W x 12"L



Catarina
Price: $200
Image size: 9.25"W x 20"L
Paper size: 15"W x 24"L



Tehuana
Price: $200
Image size: 9.25"W x 20"L
Paper size: 15"W x 24"L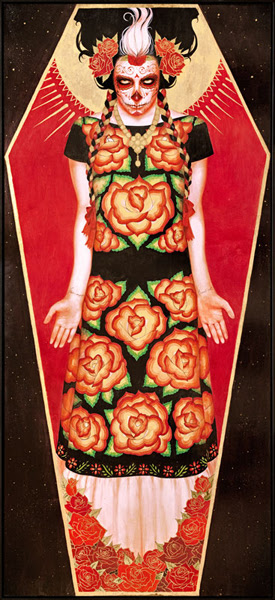 La Virgin de la Soledad
Price: $200
Image size: 15"W x 22.5"L
Paper size: 16.5"W x 24.25"L



Sol de Oro
Price: $200
Image size: 14"W x 21"L
Paper size: 16"W x 24"L



Thank you for your time,

Ryan

-827INK